VOTED #1 PET GROOMER 8 YEARS IN A ROW!
Bark Now! LLC is a luxury style grooming salon and boutique with you and your pet in mind. Come in and enjoy a relaxing atmosphere!
Our trained and caring professionals offer incomparable customer service, pet-care knowledge, and animal expertise to ensure the highest level of care for your pets safety and happiness.
GROOMING NOW AVAILABLE IN 2 LOCATIONS!!
Serving Concord, Tilton and surrounding towns, our Concord location is conveniently located on South Main Street just minutes away from I-93 and the downtown shopping district. Our newest location is located at Birch Hill Kennels in Northfield, NH and is a short distance from the Tilton outlets and the Lakes Region.
Grooming is by appointment during our normal business hours.
Our Dog Gallery
01

A Bark Now! pampered pet.
02
Little Riley loves the pet "spaw"!
03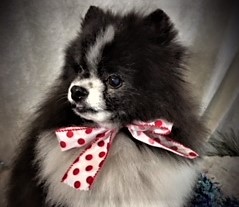 Charlie poses for the camera!
Grooming
Our goal is to restore your pet to a clean and healthy condition, styled as nearly as possible to the standard for its breed or client specifications. Charges are based on your pet's condition, behavior and time required for grooming.
OPEN 6 DAYS A WEEK - Bark Now! LLC is open 8AM -4PM Monday thru Friday
8AM - 2PM Saturday. Early drop off is available by request.

Like us on Facebook!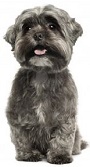 Contact us
Now 2 convenient locations:
237 South Main Street, Concord, NH and 343 Tilton Road, Northfield, NH. Feel free to call us at (603) 229-3700 or e-mail us: info@barknow.com.
Call us today for an appointment or just drop by to visit our boutique!
Pet Food & Nutrition
Beauty starts on the inside. Our premium line of foods and treats will aid in the goal of attaining a beautiful coat! Come in today and talk to us about nutrition for your pet.

Grooming Tip
Is your pet uneasy about going to the groomer? Going to an unfamiliar place and doing things he or she dislikes, can cause anxiety in some pets. We can help! We welcome your pet to visit us and hang out prior to grooming appointment for no extra charge! Please call for more information.